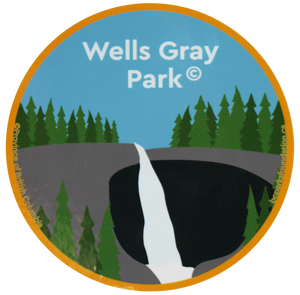 The stunning Helmcken Falls brought to life in a Wells Gray Park© sticker. The perfect addition to any sticker collection or as a gift for the adventurer in your life.
About the sticker

Made in Canada.
Vinyl sticker with a gloss finish perfect for attaching to a hard surface, like a notebook, water bottle or laptop.
6.35 cm (2.5 inches) in diameter.
100% of profits support the BC Parks Foundation's vision of creating the best parks system in the world.