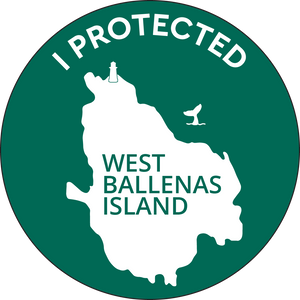 In 2020, something incredible happened - you protected West Ballenas Island, forever!
Show your pride and spread the word with this exclusive, durable, scratch-resistant decal, printed on 3mm intermediate vinyl.
About the sticker
Made in Canada.
Vinyl sticker with a gloss finish perfect for attaching to a hard surface, like a notebook, water bottle, or laptop.
7.62 cm (3 inches) in diameter.
100% of profits support the BC Parks Foundation's vision of creating the best parks system in the world.